What Is the 2020 Jaguar F-PACE Towing Capacity?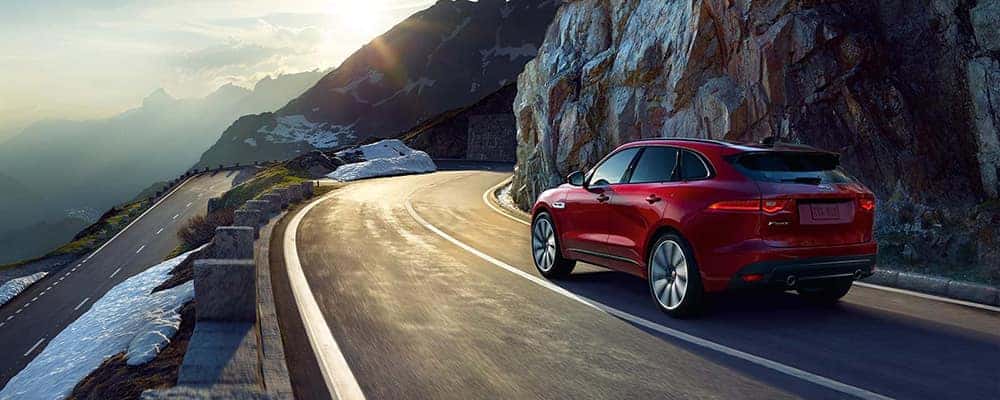 How much can the Jaguar F-PACE tow? This luxury performance SUV was engineered to provide superior power, handling, and control, and it's more than capable when it comes to heavy lifting. In fact, the 2020 Jaguar F-PACE towing capacity comes in at 5,291 pounds, no matter which trim level you settle on. Ready to dig a little deeper? Take a closer look at the features that make this impressive performance possible.
How Much Can the Jaguar F-PACE Tow?
Your Jaguar F-PACE towing capacity will be the same, no matter which trim level or engine you select for your daily drives. No matter what equipment you have under the hood, you can tow up to 5,291 pounds.
However, considering that your available horsepower and torque will impact your ability to get up to speed, it makes sense to take a closer look at each of the F-PACE engines. Keep the following specs in mind when you're searching for a model in our inventory:
The base F-PACE trim level includes a 2.0-liter turbocharged 4-cylinder engine with 247 hp and 269 lb-ft of torque.
The F-PACE Premium and F-PACE Prestige trims offer a more powerful 2.0-liter turbocharged 4-cylinder engine as an option. This setup supplies 296 hp and 295 lb-ft of torque.
Upgrade to the Jaguar F-PACE S trim in order to secure a 3.0-liter supercharged V6 with 380 hp and 332 lb-ft of torque.
The range-topping Jaguar F-PACE SVR includes a 5.0-liter supercharged V8. Choose this trim to enjoy 550 hp and 502 lb-ft of torque.
The Class III trailer hitch you need to tow is available as an option, starting on the F-PACE Premium. If you end up choosing the base trim, you can add the same feature as an accessory. If you don't think you'll need this much power, compare the Jaguar F-PACE vs. E-PACE.
Towing Made Easy with the Jaguar F-PACE Features
A potent suite of engines isn't the only reason that Ridgewood and New York City drivers should choose the F-PACE for their towing jobs. Jaguar SUVs are also well-known for offering superior control, even when they're towing a heavy load.
Here are the F-PACE towing features that make that celebrated performance possible:
Torque Vectoring – Standard Jaguar all-wheel drive allows your F-PACE to deliver torque to the wheels with the best grip, so you'll always have what it takes to move forward.
Trailer Stability Assist – Your F-PACE can detect dangerous Trailer Sway before it starts to impact your control over the vehicle. It immediately deploys independent braking in order to restore control.
Tow Assist and Hitch Assist – With your rearview camera display, you'll never have trouble hooking up a trailer. Tow Assist and Hitch Assist project guidelines on screen.
Adaptive Dynamics – The Jaguar ride quality you know and love is the product of Adaptive Dynamics, a responsive suspension system that responds to changes in road condition automatically.
Intelligent Driveline Dynamics – Your F-PACE automatically responds to dangerous oversteer or understeer. It assesses your driving habits and makes subtle changes in order to keep you on track–even when you're hauling a trailer.
This SUV's list of standard safety features also includes automatic emergency braking, front and rear parking sensors, a driver attention monitor, and more!
Get Behind the Wheel at Jaguar Paramus
The new Jaguar F-PACE is available now at Jaguar Paramus, and there's never been a better time to explore our F-PACE lease offers! Schedule a test drive today, or if you're still doing research, find out where it wins out against the 2019 Porsche Macan.
More About Jaguar F-PACE Features