Jaguar Paramus is Under New Management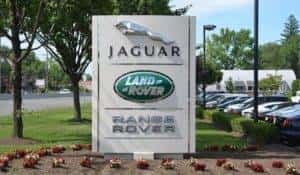 Having new management can be a blessing for many dealerships, and that's exactly what happened to Jaguar Paramus. This dealership, which has provided trusted service to individuals in the Ramsey and Saddle River area for years, is now a part of the Penske Automotive Group, which adds an entirely new level of benefits to our current and prospective customers.
About Penske Automotive Group
The Penske Automotive Group is a transportation services company that operates dealerships throughout the world. As a part of this new family, Jaguar Paramus drivers will now have access to a larger customer base, as our dealership and our inventorywill now be featured on the Penske Automotive website. This is not only beneficial for us, but it provides all our customers, near and far, with an easy way to reach us.
The Customer Benefits
Now that Jaguar Paramus is under new management, customers in Englewood and Ridgewood can experience tremendous benefits. First and foremost, we now offer the Preferred Purchase®, a program that offers flexible purchasing options for drivers around the area. This way, you can experience the vehicle you want at the price you can afford, and you don't have to worry about breaking the bank.
In addition to the Preferred Purchase program, another benefit customers will love is the ability to access information 24/7. Information about Jaguar Paramus and our inventory can now be answered through an online chat feature, making us extremely reachable to our customers when they need us most.
What Doesn't Change
Although we are now under new management, you can rest assured you'll still receive the same quality vehicles and the same great prices you have come to love from Jaguar Paramus. We promise to keep giving you what you want so you stay loyal to our dealership.
Check Out Jaguar Paramus Today
If you want to see what the new Jaguar Paramus management experience is like, visit our dealership at 405 NJ-17 in Paramus, NJ. You can also feel free to contact us online or call us at 844-336-0190 to schedule a test drive, learn more about our dealership, or find out about our financing options.